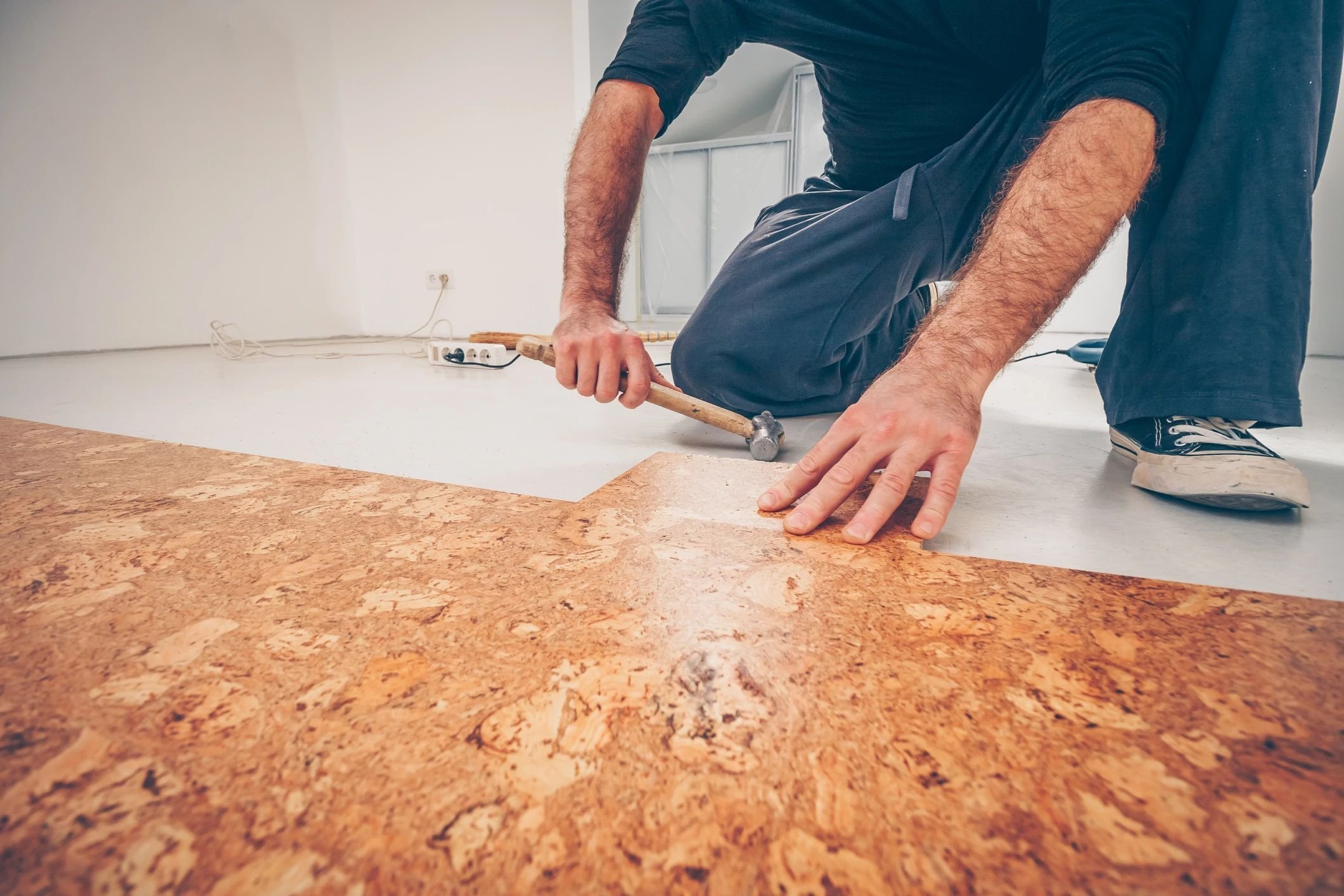 Cork
A cork floor provides a comfortable cushion underfoot because it "gives" when compressed. Cork is also a natural thermal and acoustic insulator, which means rooms with cork flooring are naturally warm and quiet. Aesthetically versatile. Cork flooring is available in tiles and planks in many styles, colors and sizes.

The number one benefit that cork have over hardwood flooring, as manufactures and retailers of both products are eager to point out, is their eco-friendly credentials. Cork is produced from the bark of the cork tree and can be re-harvested every ten years without ever damaging the tree itself.
Underlayment
All underpayments have different specs and applications, from acoustic values to comfortability. We carry Carpenter, Shaw, Floormuffler, Stainmaster, Acoustic, and Aquabar B.